I have only made this letter longer because I have not had the time to make it shorter.
― Blaise Pascal, The Provincial Letters
Sending mail has been at the core of my travels since I flew in a plane to my first destination. I remember how scared I was that a complete stranger who would throw my precious message into a big pile and later be able to pick it out and deliver to someone they never met. It made more sense to throw a bottle into the ocean at the time. However, that trepidation resulted in one of the most impactful discoveries that honestly continues to impress me today. Every single post card I wrote had arrived and, what's more, only took a few days even to the other side of the world.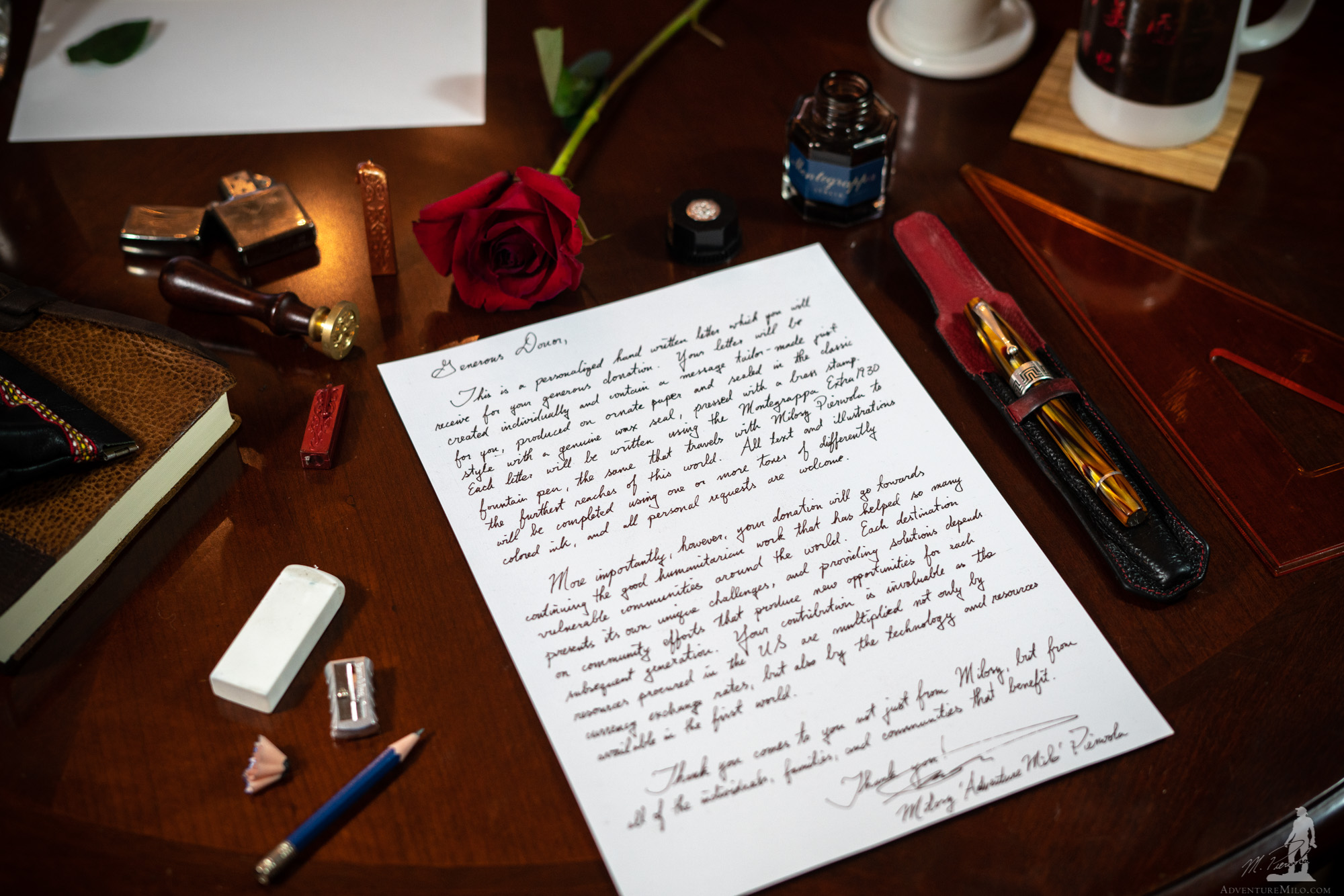 This rush would mark the beginning of a life long practice creating letters for family, friends, and individuals who made an exceptional impact on my life. And now, I would like to activate this skill in expressing gratitude from the projects that benefit by writing such a letter to you, if you make a generous donation. At this time, as we near the date of our Iraq Mountaineering School Project, your donations will go directly to covering costs of delivering equipment to our destination, and so a donation of $250 or higher will cover surprise costs along the way.
For a donation of $250.00 or more, you will receive a personalized letter of thanks
on behalf of the projects your donation benefits.
To make your donation, please select the link below.
Thank you, you will receive an email confirmation with more details.
Yours truly,
Milosz Pierwola, Esq.