A couple weeks ago I picked up a call from De Klimspecialist Jasper de Jong. Jasper is an expert in climbing wall construction, climbing equipment, and an instructor for mountain rescue and medical assistance. He let me know that he had just returned from a climbing camp in Belgium and would be home resting for a couple days… however, it immediately became clear that this was the opportunity for us to finally get together after so many months of speaking over video chat and sending sketches back and forth. We immediately agreed for me to drive from Poland to Holland and spend the next several days building a 1:10 scale model of our planned 9 m / 30 ft tall climbing wall for our First Climbing School in Iraq project.

Jasper reached out to me when he discovered our project. He has professionally constructed climbing walls for competitions, gyms, private clients, and community organizations for which he participates as instructor and organizer. From the beginning of the project, Jasper and I have been working together to design a climbing wall that used locally sourced materials, was simple enough to construct by individuals with minimal experience, and would stand up against the harsh environment. However, as much as I could understand diagrams, there was no substitute for seeing the real thing (albeit smaller), and so Jasper invited me to construct an actual scale model with accurate details that we could reference when constructing the real thing.
We had to be careful when we selected materials that would be readily available in Iraq. One of the largest obstacles we have to overcome is the lack of companies that distribute climbing wall materials in the country. Fortunately, besides climbing wall holds, we are able to obtain wood panels, concrete, wood beams, sand, screws, rebar, nails, and weather resistant paint. While many of these larger components, such as weather resistant panels with t-nuts for climbing holds, are available pre-made in most countries, we will have to produce them from scratch. We are also very fortunate that holds are slowly being collected through incredibly generous donations from people like you. This is a great time to encourage you to make a financial donation that can help us get all the materials we need and cover expenses of construction.

Now keep in mind that this wall will have multiple 200 lb / 90 kg people falling, hitting, and pulling on the wall. This means that it has to be both sturdy and flexible to distribute shock and strain. The design Jasper used is an internal framework of beams that overlap each other. The beams have notches cut into them that fit together and produce a lattice, connected with bolts at these intersections. Please note that while for this model we used one large plywood sheet on each wall face, the final design will actually be a patchwork of plywood firmly attached at specific points in the frame. This will make it possible to replace any panels that get damaged or wear out individually.
Now that the individual walls were complete, we were ready to assemble them together. The ideal design we settled on is a structure that is both simple and sturdy; two large vertical walls parallel to one another, with a diagonal wall between them. This design uses large flat surfaces that are easy to construct and maintain, offers a large inclined face for beginners, and the underside for experienced climbers looking for a challenge. For the diagonal wall running inside of the parallel walls, we provided additional support with an additional beam along the wall's edge into the frame. This piece is sandwiched between the flat plywood panels and produces a solid rail along which we can attach the large slanted wall at any point.
Viola!
Now we have an actual physical model that we can reference (i.e. photograph pieces of) to show the people who will be constructing the full sized one exactly how to complete each part. You may notice the flat panel on the bottom of the wall; this piece will not be included in the final construction and is used here only for stability during transport. The foundation will be poured concrete reinforced with rebar and securely bolted into the two parallel walls with space in-between to avoid moisture damage. You will also notice that one of the inside panels was not included in this final construction in order to show the inside of the wall and frame components. And, I think you may have already noticed the tiny climber attached to the underside of the slanted wall, also to-scale to show just how large this structure will be.
I just want to thank Jasper de Jong for making this construction possible.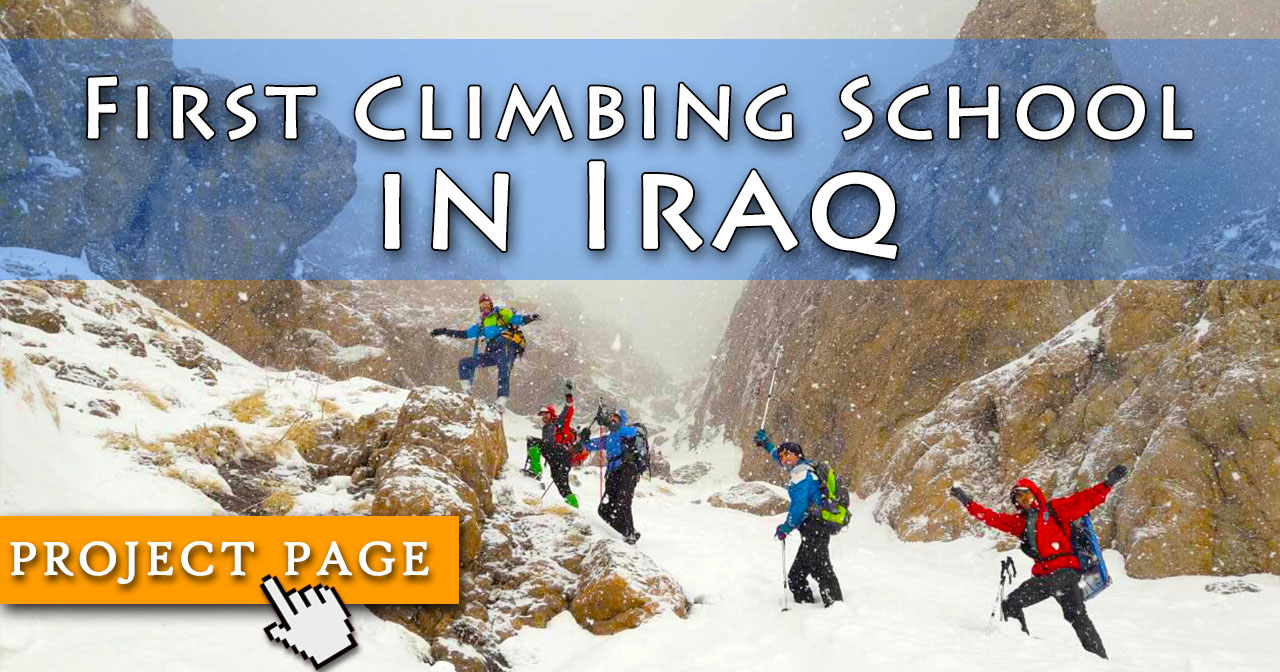 I would also like to encourage you to make a donation to help fund the construction of this wall.
Please visit the project page to learn about all of the accomplishments we have already achieved, and get to know more about the project.
We are a registered non-profit and all donations are tax-deductible.
Thank you.
---