Iraq, Kurdistan. Before 2014 only around 100 people climbed per year, now in 2019 the mountains see more than 2,000 people per month. This explosion of interest attracts an entire population that has never explored the outdoors before. Iraq does not have a Boy Scouts or Girl Scouts, it does not have programs like Outward Bound or NOLS, and there has been no stores that sell outdoor gear, with absolutely no distributors of professional climbing equipment. Recognizing the importance of a place where anyone can learn how to be safe and responsible in Kurdistan's mountains, we are starting the First Climbing School in Iraq, right in the center of Sulaymaniyah in Kurdistan. Please join us for a tour of one of two facilities where classes will be taught, and that will be the site of the construction of a 9 meter tall climbing wall.
---
Watch interviews with the Women Climbers of Iraq below
---
Please visit the project page
and consider making a donation.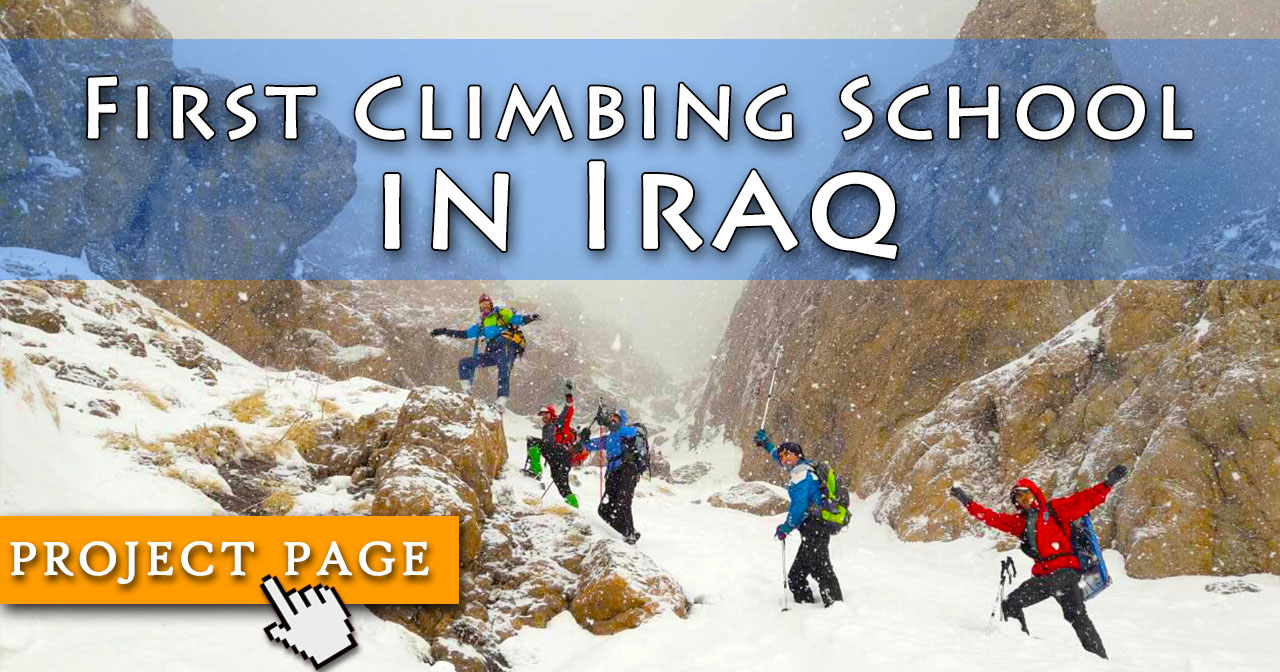 ---