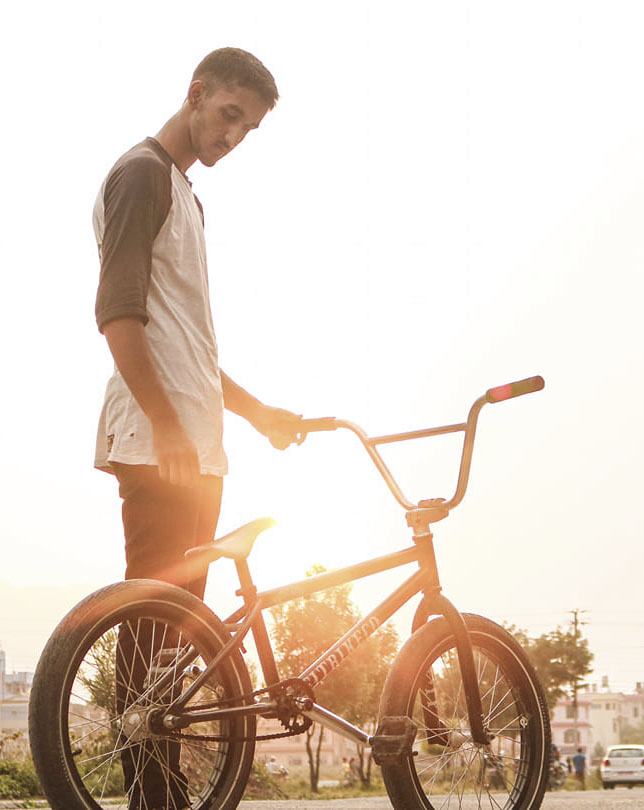 In 2017 I visited Nepal where I was invited to three large schools in Kathmandu to speak to the students and put on my #BecomeYourHero presentation. A child by the name of Tejson Kunwar reached out to me because he wanted to be a mountain biker more than anything – something that is still new in his country. I stayed in touch with him and provided advice over the years, ultimately watching him become a sponsored athlete and starting a project together to map the mountain bike trails in Kathmandu – check out the project here and visit Tejson's Website that we built together as well.
Well, last year I discovered that Tejson has been using HIS PHONE to produce videos and edit photos. This was a shock because I know how frustrating it is to edit on a mobile device. I was also surprised because the content he creates is really awesome (see below!). Fortunately, I had an old laptop that I no longer used that still had old photo and video editing software on it – a laptop that traveled the world with me. So, knowing Tejson this long and having faith that getting a computer would become the next step in his journey, I decided to sent it to him.
A video Tejson made on his phone
Sending the laptop, however, is no easy matter! Mailing anything to Nepal is very difficult because the mail system there is not as… secure as it is in other countries. For a package that contains a laptop, there is a very real chance that Tejson would never see it if I were to mail it. As a solution, we looked around for people traveling to Nepal and learned that his uncle was flying there several months later. This means we had to wait. In that time, we stayed in touch as I helped Tejson create proposals for new brand relationships, worked on his website, and watched him compete in bigger and bigger competitions.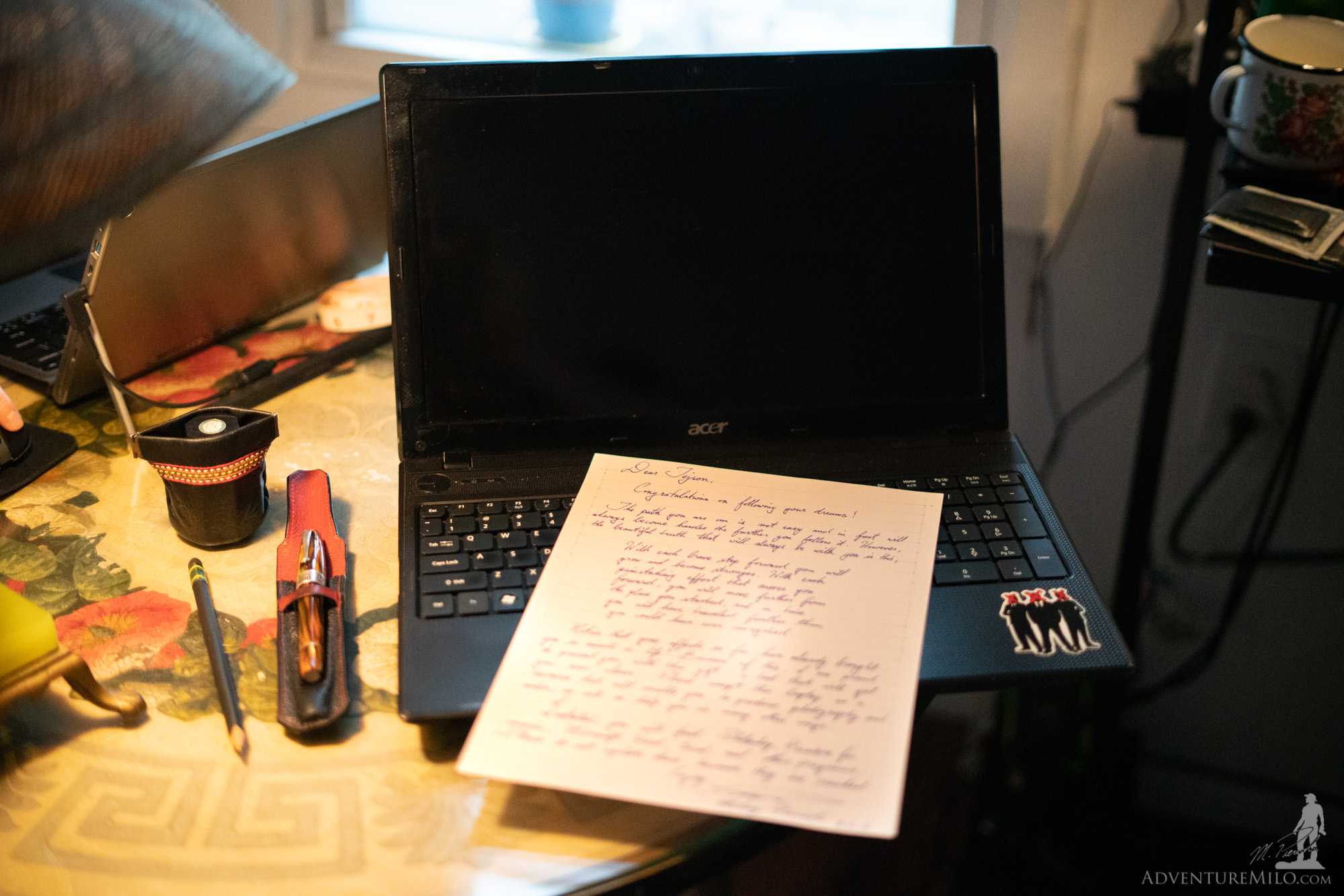 Finally the time came! I was overjoyed and knew the best way to show encouragement was to write a personal letter with words of encouragement. As for all my correspondence, I used my Montegrappa Extra 1930 fountain pen that I received as a gift from the owner Giuseppe Aquila in a similar gesture as the one I was making now. I took the time to carefully craft a message that Tejson could read many times over and discover new meaning, and then I carefully wrapped it together with the laptop.
It has been some time now since Tejson received the laptop, and it has served him well. In fact, he is developing another passion of his – taking photographs and even created a second Instagram for his favorite photos. I continue to watch him grow in many different directions, and it is a pleasure to know that something that helped me get to where I am is now helping someone else.
---
My current major project: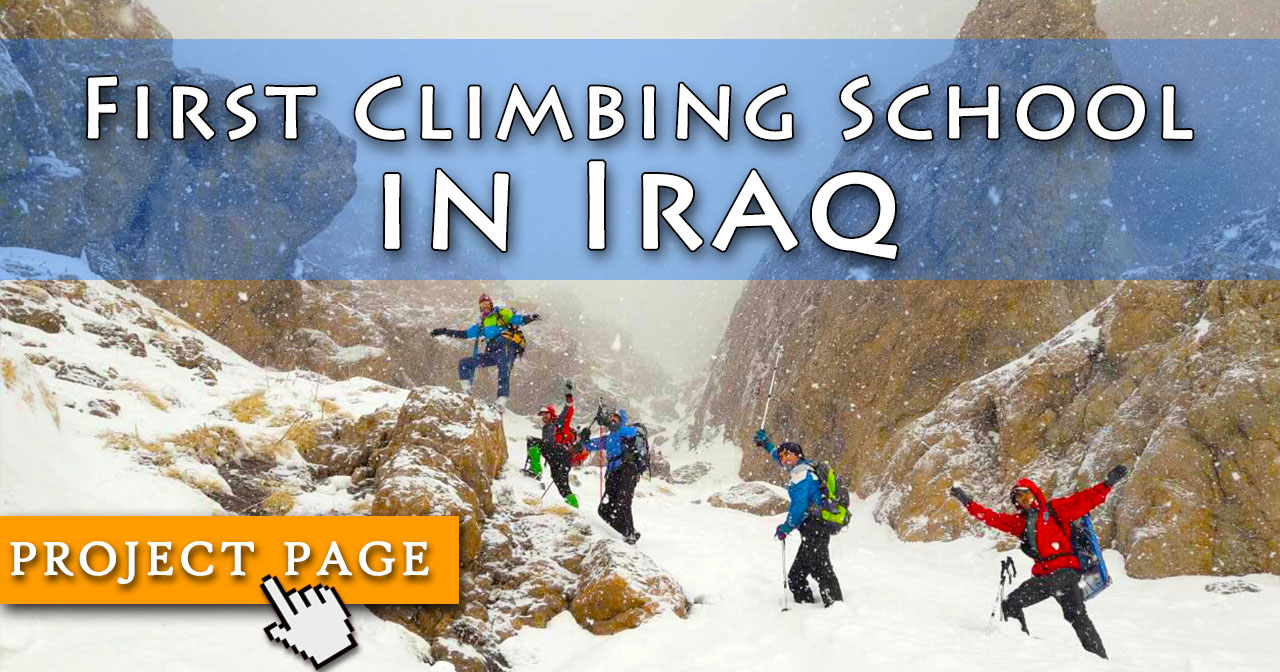 Make a donation!

Thank you!
---