I want to introduce a new series: People That Inspire Me. These articles will be dedicated to those who demonstrated they can be incredible even when the odds are stacked against them, those who taught me something about life or about myself, and those who showed me something about the world that I retain to this day. And today, I want to start with an unlikely such individual, a young high schooler from Kathmandu, Nepal.
In May of 2017 I was invited to several schools in Kathmandu where I presented my talk 'Become Your Hero' in front of over 1,000 Nepali students. Upon returning home, I received an email from a young man named Tejson Kunwar. Ever since our first interaction, Tejson has been patient and driven, with an incredible heart and true generosity for all of the beautiful things life offers him. He is a mountain biker in Kathmandu, a rare member of the first generation of children in this rapidly expanding city that is now accessing opportunities that were never available to them. He is literally becoming his hero.

Profile:Tejson Kunwar, Mountainbiker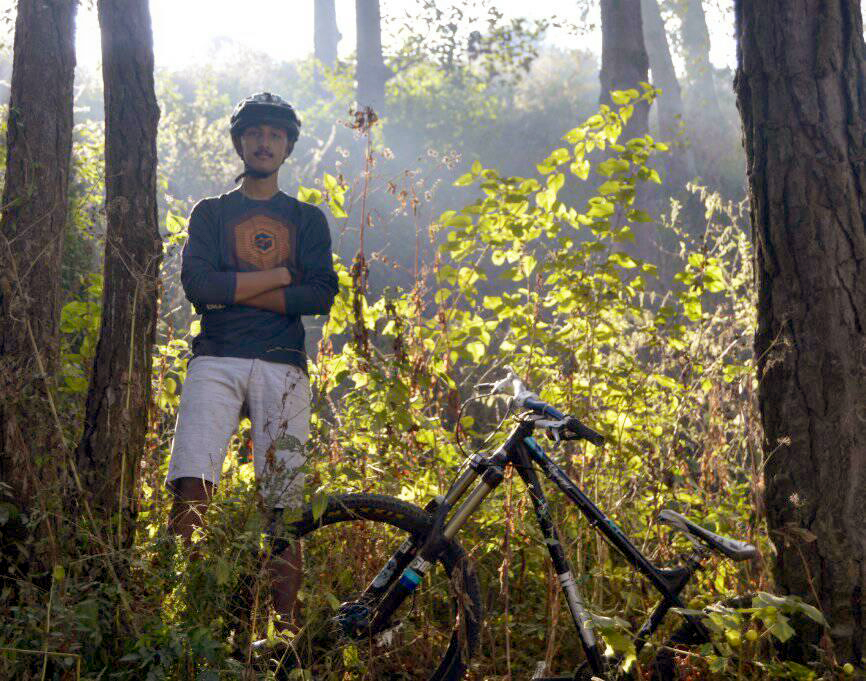 Tejson Kunwar contacted me by email and described something that sticks with me to this day. He told me about a passion that caused conflict in his life. Tejson described how much he loves to ride his mountain bicycle, but that the people in his life did not take his passion seriously. It is no surprise, of course, as he lives in a city that is bursting at the seams with people, but limited in resources. Right now, the most reasonable path to stability is concentrating on school, choosing a career early, and diligently working in a feverish competition against others desiring the same. However, Tejson is part of a never-before-seen generation of Nepali; a generation for whom the world has opened its doors and these limitations do not apply.
Tejson worried that he would have to abandon mountain biking, and I sensed the claustrophobia he felt. It was during my presentation at his school that he found someone for the first time who went against the grain like he felt he needed to. He described to me how meaningful it was to hear the words of inspiration that I spoke, "anything is possible if you live your passion." I read his email and felt compelled to write him back with as much positive energy as I could muster…
---
YOU ABSOLUTELY DESERVE TO GROW THIS PASSION
I can tell you with certainty that mountain biking is going to become big in Nepal and large brands will soon be investing there. No matter what other people tell you, you will find success and happiness pursuing this. As a bonus, I am certain that you will also be able to make money from this (but money is not what makes us happy, remember that).
Please feel free to stay in touch and ask questions. Here is some advice…
[Click here to read the full email]
---
It was not Tejson's enthusiasm that followed, but hard-earned action. Instead of feeling like an outcast, he suddenly began beaming with energy directed at mountain biking. I immediately saw him posting photography and video to his Facebook and YouTube accounts, and he would write me telling me about all the positive things he was experiencing. He started placing in competitions, working with local bike shops, and finally I got an email that made me jump with joy: Tejson got sponsored.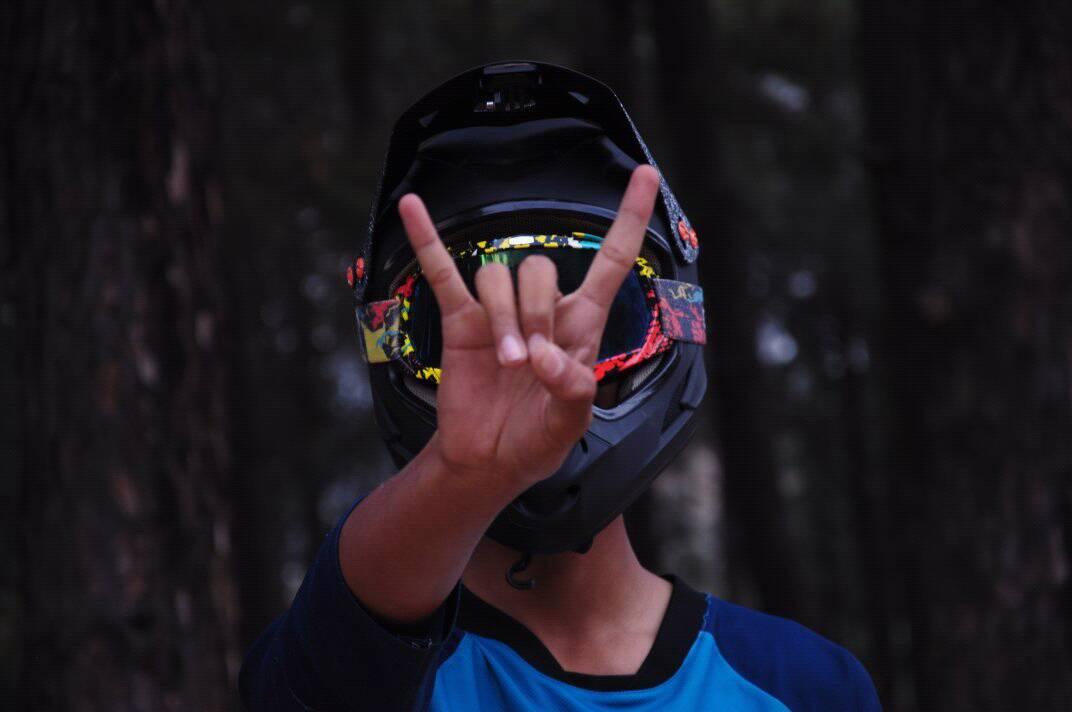 Tejson Kunwar, rider for Epic Mountain Bike
 check out the site, Tejson's photos are on it!
It is not easy to express what getting sponsored in Kathmandu in mountain biking means for someone like him, and I reckon I only felt a fraction of what he does. For him, the chances of being sponsored as a child in Nepal were, quite frankly, laughable. So, it's a good thing Tejson has a solid sense of humor, because he is literally pioneering something that less people have accomplished than those who have summitted the tallest mountain on earth. In fact, statistically he has more of a chance of climbing to the top of Mt. Everest than he does to get sponsored as a mountain biker in Nepal.
I have watched Tejson over the past 9 months and I am literally watching a child with a dream become a champion. He is a champion already because he has accomplished something he believed to be impossible. More so, however, he is a champion because of what he stands for to his community. He is leading the way for a new wave of pioneers who are going to change the face of a country ripe with opportunity for outdoor sports. Tejson continues to push himself in mountain biking, and on top of that producing photography, video, and all the skills that are necessary today to be a player in this crazy game of non-traditional careers. It is a pleasure to receive news from him and can't wait to hear what is coming up.
To honor him, I wish to share his story in his words. And, if you have any opportunities for such an incredible talent, please reach out to Tejson directly through his Instagram account.

The following is written by Tejson and I did not make corrections deliberately, so that these words preserve his personality.
Hello ,
I am Tejson Kunwar
I am a young mountainbiker of 17 from a small country called Nepal. Mountain biking has been a lifestyle for me. Since the day i got my first bike i was very pumped and i started to watch tutorials for learning skills, but before this, my mountainbike dream began when i was in grade 7. I saw a race that my dad took me to and helped other riders take their bike up the hill. I heard much from the riders at that time about mountain biking I silently walked along and listened as i went on. Then i watched the race i was really happy to watch the rider i helped come second.
That evening i came home and thought that i will be one of them, the one who amazes the spectators, the one who is looked up to, and the one who loves outdoors. This inspired me a lot. Then I requested my mom to buy me a bike her response was a straight up "NO" I was sad and I waited and waited until my birthday came and my mom got me a new bike which was below the basic level mountain bike. When I asked to put better parts, no one supported me so I started collecting my lunch money and upgraded parts.
I kept on learning skills on the bike watching tutorial videos of channels such as gmbn , seth's bike hacks ,etc… I learned a lot. Then one day i heard there was a cross country race so I immediately participated hoping to win. I tried my best but came 17th on the race out of 20 . I realized that mountain biking was not very easy. I made plans to go for rides twice a week and work more on my endurance, stamina and skills. I worked and worked at this time my family started showing somewhat support to the sport I'm involved in. After some months I found a bike which was previously ridden by 3 people before me. It was a proper all mountain hardtail of the brand Commencal model Ramones, the bike was being sold for nrs 50000 that is about $450 approximately. I wanted to buy it and told my parents and they denied, realizing I need a better bike for moving forward I asked my sisters for help. They agreed to help me and so I got a bike. I was vary proud of it and improved a lot on it it's a great bike and i ride it up till this day. Then i trained and finally came the day of my real test.
After all this came my first downhill race. It was called KTM mountain bike festival. My friend helped me by lending me his full suspension all mountain bike for the race. I went for the course check and planned everything out. I was expecting to get at least a top 10 in the race. The next day I was at the starting point , my heart started pounding as my friends cheered. I was afraid but there was no moving back I promised myself I would do my best and started. I crossed the finishing line and to my surprise I was on the hot seat I was really surprised because i didn't expected that at all. After all the riders came down, I came to be third.
This was the most proud moment of my life because all the training i did had finally paid off. Like this I got third on my first downhill race. After this race everyone congratulated me. Again I did another race after 2 months, in this race I was ready and thought I would win but the Marshall was not aware of the track so she sent me from the wrong line I was confused on where to go and she had sent me towards the pro line I fell as I had no practice of the pro line , I was really bummed and I didn't get any service as well but still managed to come 4th as per the time. Then after this race was the junior nationals. This was a huge race and I was really nervous for it. In this race I got a flat tire at the last 120 meters of the course and came 6th in the open category.
I decided to do something different after this i made an edit on a trail I again borrowed the camera and laptop for filming and editing. After this came the Asian Enduro Series which was an endurance race. I raced it and did pretty well on the first 4 stages the other three were not as good, I fell down twice, and my brakes stopped working. I secured 6th on this as well . After this I made videos and posted pictures of good quality. I searched for sponsors but couldn't find any. Finally a store called Epic Mountain Bike helped me out. Now i will be racing as an athlete for Epic Mountain Bike and Commence Bikes Nepal on a Commencal meta AM v3 from march on wards.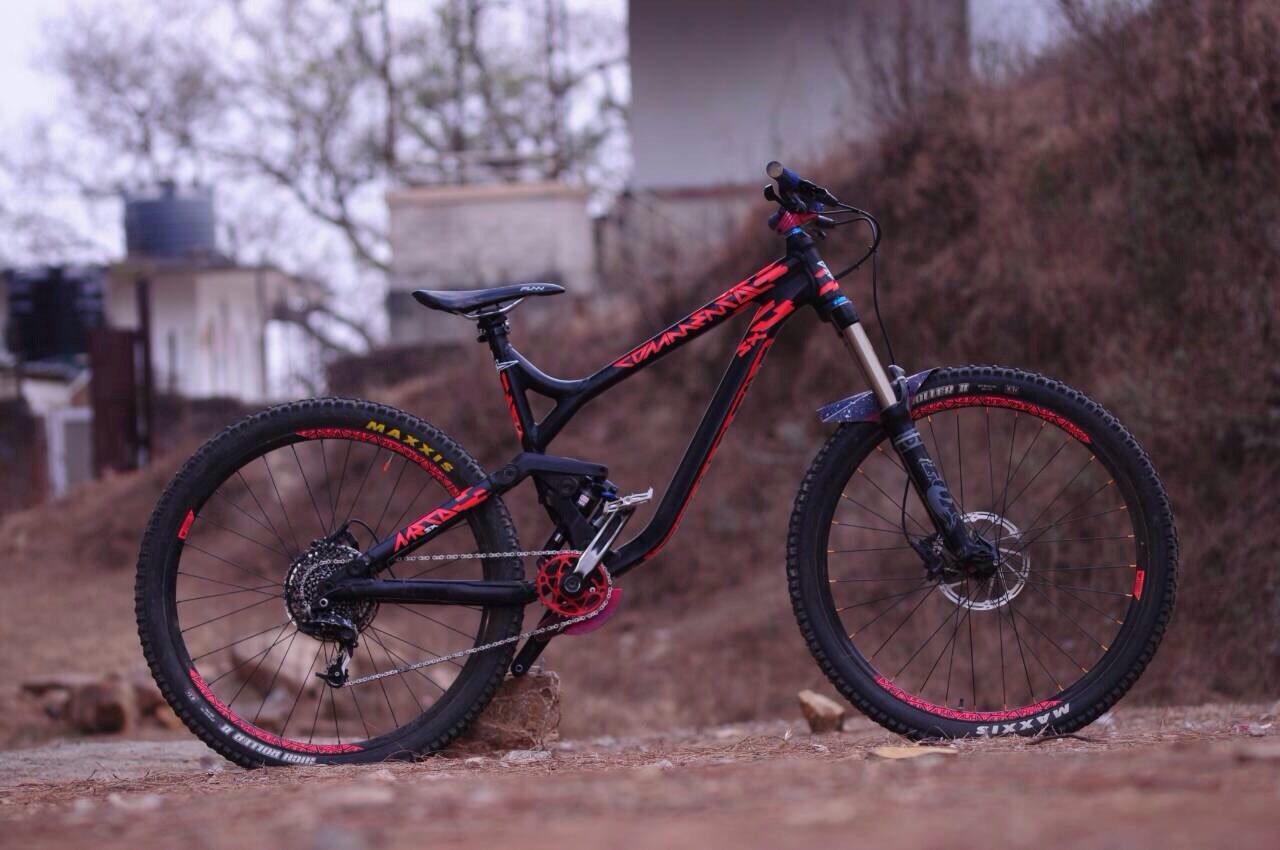 I have loads of plan for videos and banger photos coming soon. I am also gonna work hard and enjoy every bit of time i spend on and off my mountain bike exploring new places realizing my potential and ultimately improving at a furious pace.
My goal? To race for my country, get recognized by the mountain bike community, promote mountain biking in my country among the youngsters and old and enjoy every bit of my amazing journey to come.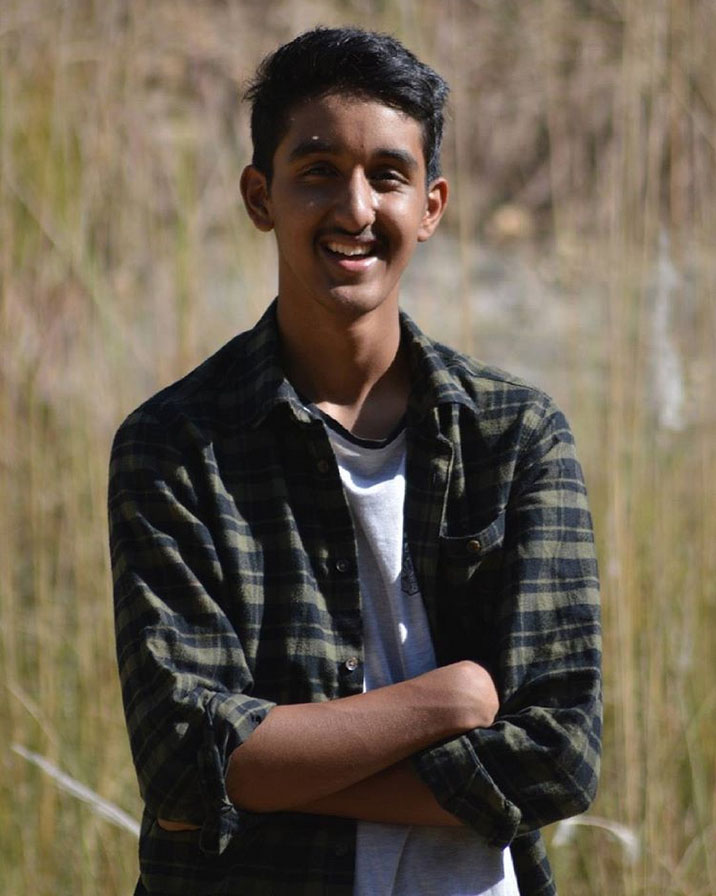 ---
Wow. I'm privileged to have met such an incredible young man, and I look forward to watching him grow. The best part in life is the journey itself, not the destination.
---