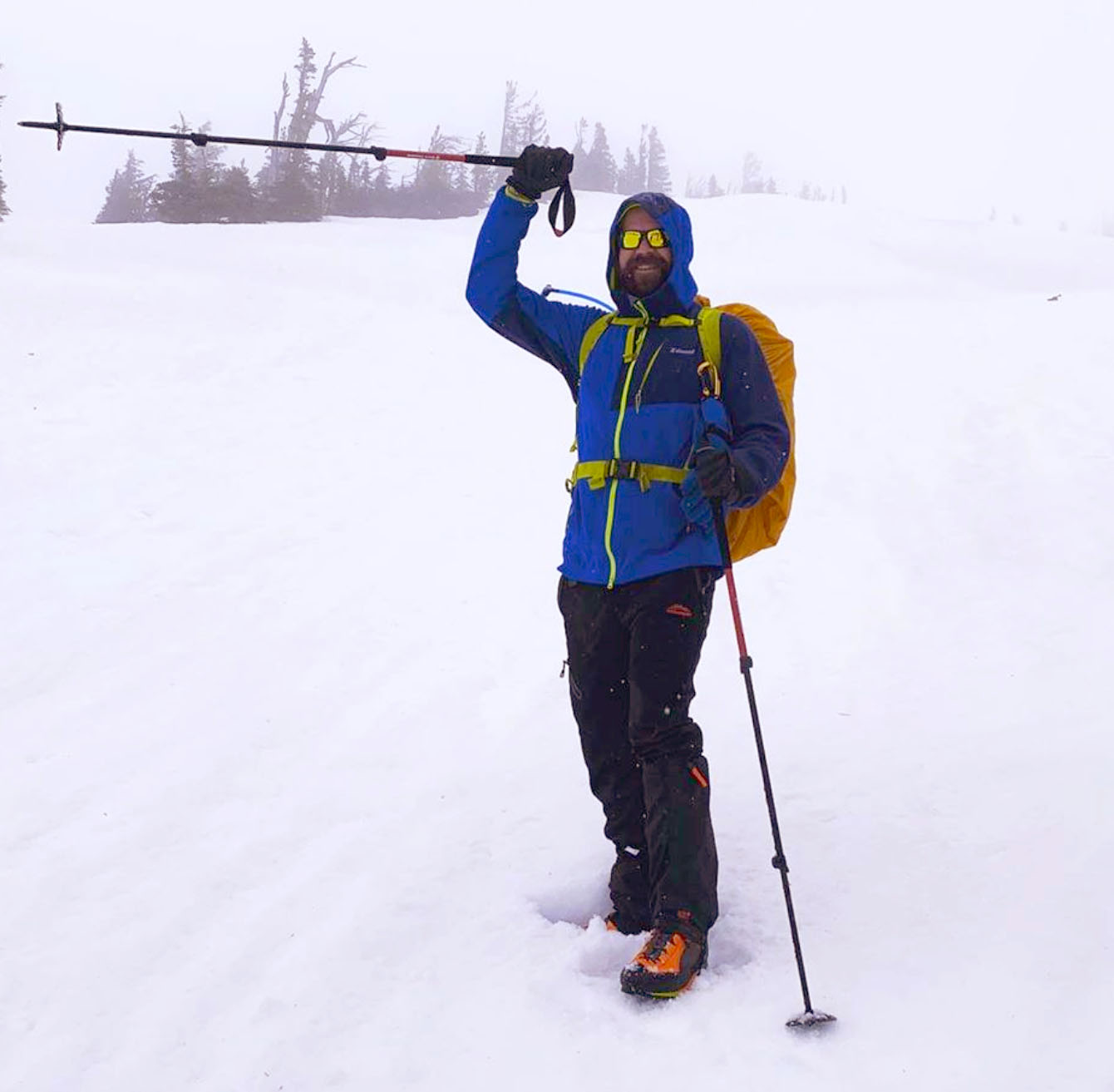 About a year ago I posted about the First Climbing School in Iraq project all over social media. At the time, the entire project was just an idea and an intention, and so I reached out to the climbing community to gauge reactions. Well, I didn't expect an email from Ryan Shuler, who jumped at the chance to do something constructive in Iraq. This is because Ryan spent time as an Infantryman in the Middle East and fell in love with the region, its mountains, and most importantly with its people.
Ryan is an incredible addition to the team not just for his experience in the region, but on account of his deep sense of compassion. We have now spent countless hours on the phone together, and I am always left with a sense of awe at the importance he places on helping others. Even though we have been communicating remotely and have never actually met, Ryan has persisted in promoting the project from the moment we met. Most recently, Ryan set up the interview with Adventure Sports Podast (click for a listen!) and appeared alongside me to talk about the initiative and project. Beyond that, Ryan is bringing the project to professional climbing organizations as he takes classes to advance his certifications and takes every opportunity to present in front of amateurs, seasoned professionals, and the most influential people in the industry.

I am lucky to for Ryan to be on the team, and let him tell you about himself:
Ryan Shuler
---
My name is Ryan Shuler and I am a volunteer for the Iraqi Climbing and Mountaineering school.
Currently I live and climb full time in the Pacific Northwest, but it has been a long journey to get here. My story begins in Broward County Florida where I was born and raised. It may seem odd that a person who is so passionate about the mountains is from one of the flattest states, but Florida is where I learned to love the outdoors with long days on the beaches.
Soon though my family began taking trips to Asheville NC which would be my first true introduction to the mountains and awesome wilderness our country has to offer. We returned yearly and eventually moved altogether to be closer to the amazing Blue Ridge Mountain range.
In 2008 I joined the US Army as an Infantryman and was sent to Ft Drum New York and assigned to the 10th Mountain Division just south of the Canadian border. It's here I learned how to live and survive in the mountains and harsh winters. I learned skiing, winter survival and camping, and basic rock and ice climbing.
It was also my first exposure to the Middle East through my deployments. I met some of the most welcoming and hospitable people of my life and look back on their interactions fondly. Soon I became infatuated with the area earning a certificate in Arab studies.
While I left the military in 2012 and pursued a career in federal law enforcement I was reintroduced to the outdoors in Washington DC. Simple trips to Great Falls Virginia and climbing in Seneca Rocks soon became a regular activity for me. While I was happy with my life I spent countless days daydreaming of the great explorers of the past launching into the unknown in pursuit of exploration. After 4 years I decided it was time to do the same for myself and quite my job to be able to pursue exploration and volunteer fulltime.
In 2017 I was introduced to my climbing partner Whitman Rabren through an AAC climbing event. He invited me to join Veterans Adventure Group and promptly started climbing and volunteering with the group whenever possible. We organized ice climbing events in North Carolina, mountaineering on Mt Washington NE and Mt Hood in OR, and rock climbing events in the Southeast US. With my passion for climbing making its way to the forefront of my life I would soon meet the man behind the Iraqi Climbing School Project.
In 2018 I saw several post about a potential climbing and mountaineering school in Iraq. I wrote to Milosz hoping to gather some more information on the project. I met a man as passionate about exploration and helping others as myself and signed onto the project as soon as I could. It has been a dream of mine for years to return to these countries and help establish a climbing program and help connect them with the rest of the world. Every week I am reminded why I joined this project by the incredible feats accomplished by our Iraqi partners and look forward to all the progress we can make with them.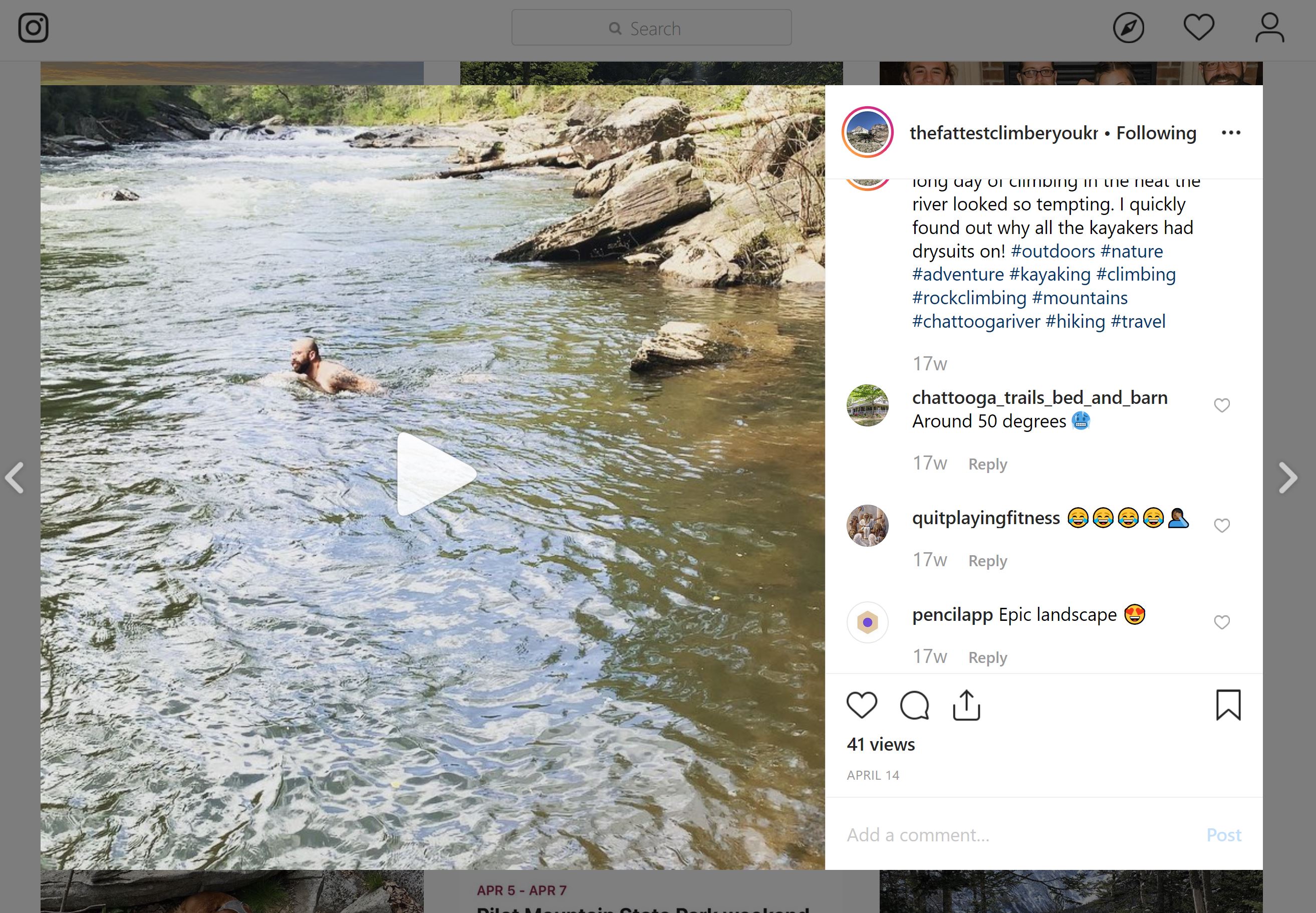 Catch Ryan on Instagram!
---
Learn about the project here: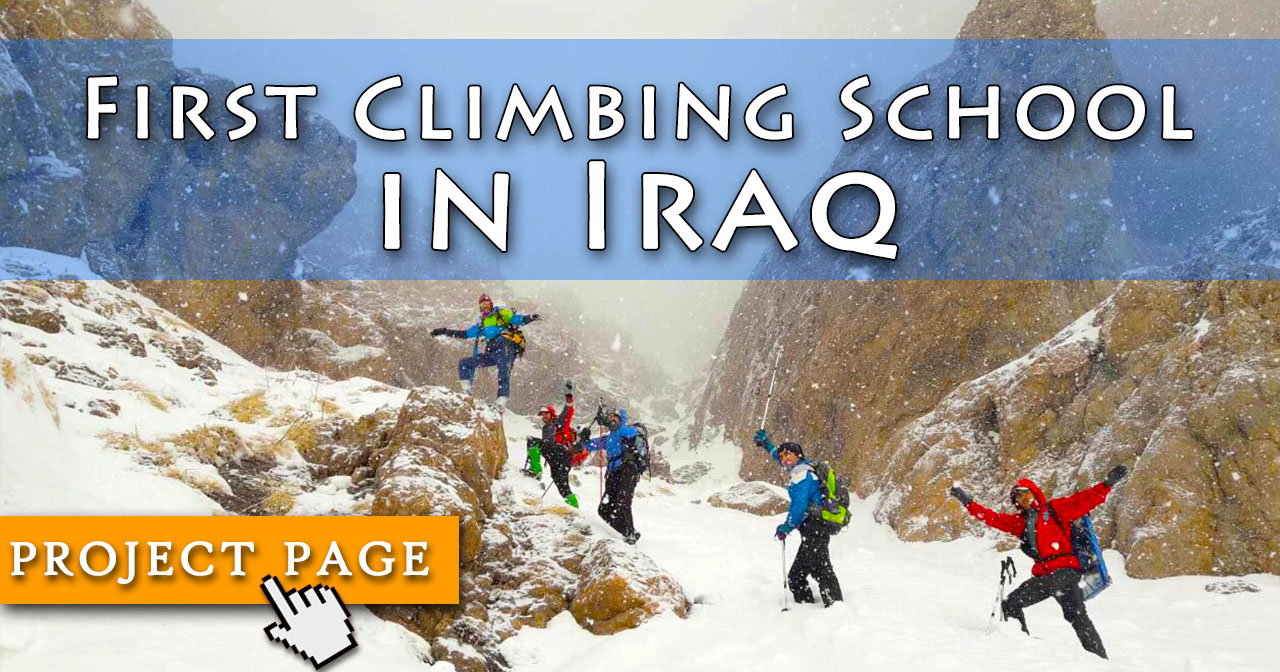 Make a donation!

Thank you!
---