Jeśli znasz mnie choć trochę, to wiesz, że podobnie jak ukochane Żółwie Ninja, moje supermocarstwa pochodzą ze stałej diety gorącej pizzy. Niestety, podróż do odległej górskiej wioski oferowała marne opcje. Ostatni raz, gdy tu byłem, znalazłem taką pizzerie, ale z jakiegoś powodu miałem problemy z zamówieniem i było nie warto! Tak więc, przyjeżdżając tym razem, przygotowałem się aby dodać pizze do luksusów poza zasięgiem. To znaczy, dopóki nie odkryłem niedawno otwartej
Pizzeria L'Arte del Sud
w Sromowcach Niżnych.


Pizza w górach przypominają trochę sushi na pustyni, więc byłem sceptyczny dopóki dowiedziałem się że szef kuchni pochodzi z Neapolu, i nadal rozmawia z Góralksą żoną po włosku. Odrazu byłem tak podekscytowany, że dosłownie wskoczyłem do samochodu i pojechałem ich szukać. Niestety, dowiedziałem się że ponieważ jest poza sezonem turystycznym, są otwartci tylko od piątku do niedzieli. Ale czekanie było tego warte…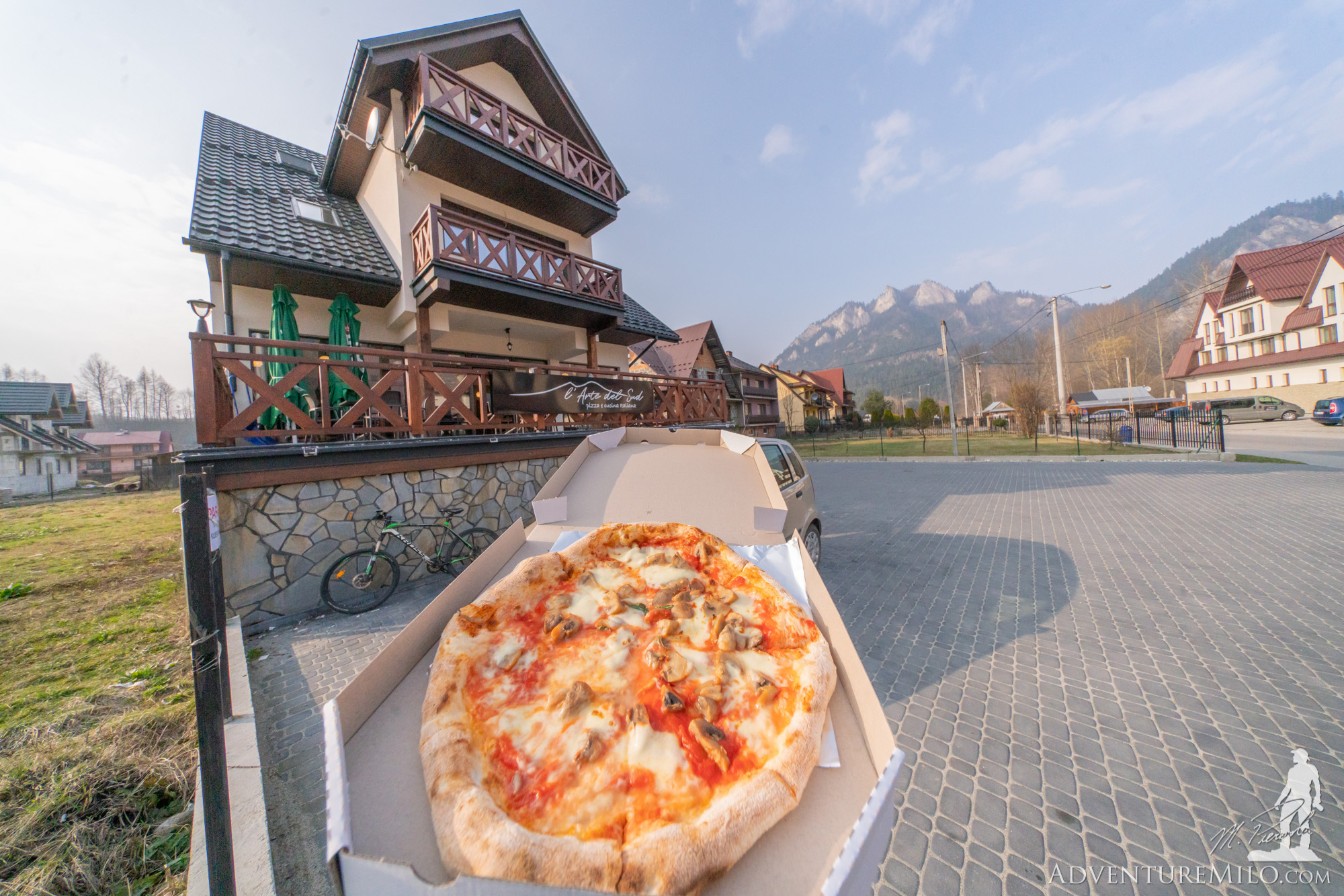 W przedni weekend spróbowałem kilka wegetariańskich pizz; Margherita i Tonno e Cippola. Pizza jest cienkim ciastem z dużą ilością świeżych dodatków. Ma słodki i aromatyczny sos z obfitymi porcjami pysznej roztopionej mozzarelli. Margherita jest delikatnie zaakcentowana bazylią i oliwą z oliwek, a do tego jeszcze dodałem pyszne grzyby. Tonno e Cippola ma duże, dobrze ugotowane plastry czerwonej cebuli, które słodko dopełniają chudego smacznego tuńczyka. Pizza z grzybami była tak dobra, że musiałem mieć trzecą porcje w niedzielę.
Mniam.
---
If you know me even a little, then you know that much like the beloved Ninja Turtles, my superpowers come from a steady diet of hot pizza pie. Unfortunately, traveling to a remote mountain village offered only so many options. The last time I was here I found a place, but they made it a hassle to order every time for some reason and it was more trouble than it was worth! So, arriving this time, I had prepared to go on a pizza fast to add to the luxuries beyond reach for the time being. That is, until I discovered the recently opened Pizzeria L'Arte del Sud in the next village over called Sromowce Niżne (Lower Sromo).

Now, a pizza place in the mountains is sort of like a sushi place in the desert, so I was apprehensive.That is, until I learned that the chef is from Naples and still speaks to his Polish Góral Highlander wife in Italian.That made me so excited, I literally drove over the next chance I got only to learn that, because it's off-season, they are only open Friday through Sunday. But the wait was worth it…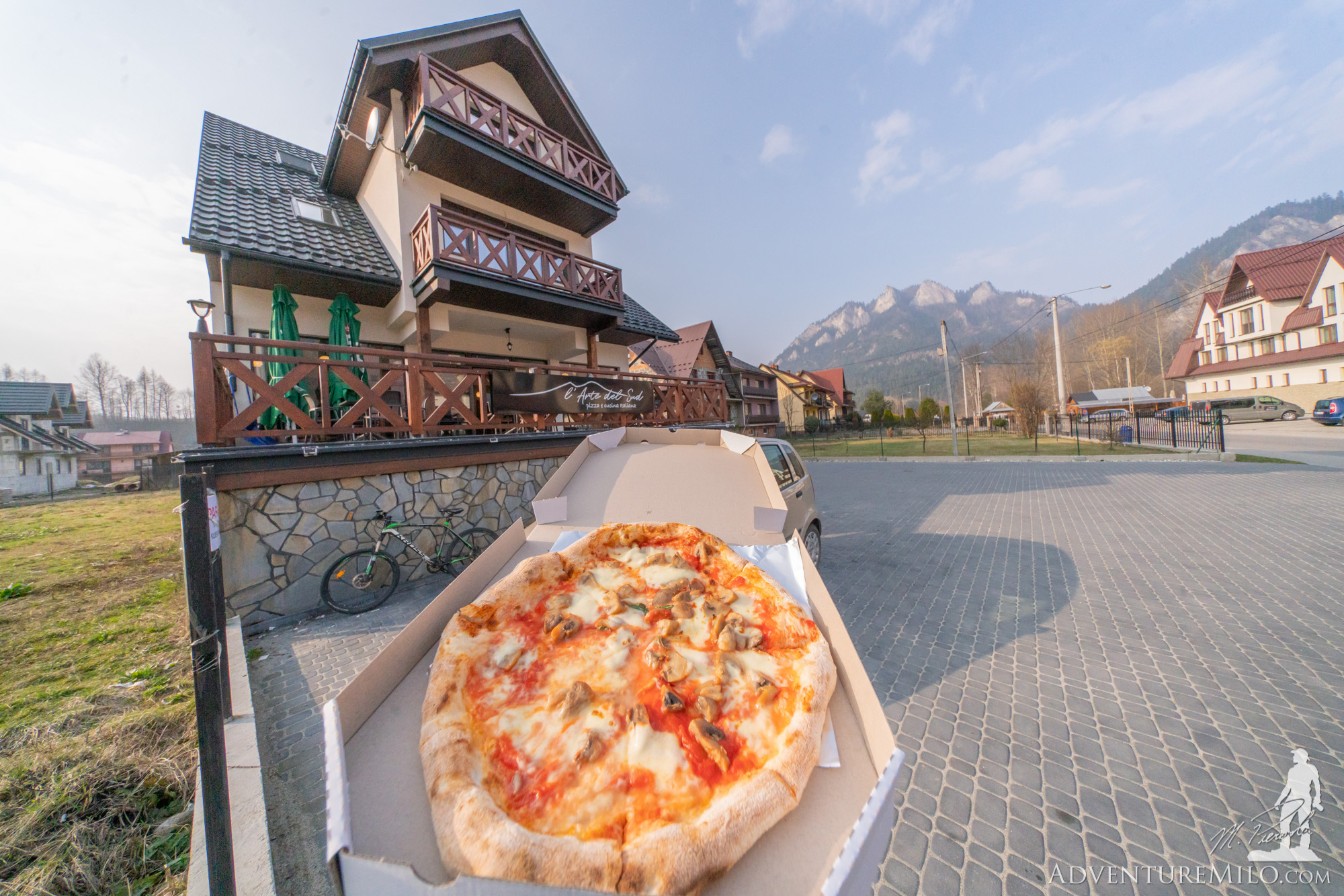 Over the weekend, I would try a couple of their vegetarian pizzas; Margherita and Tonno e Cippola. The pizza is a thin-crust artisan pie with large fresh toppings. It has a sweet and flavorful sauce with generous portions of delicious melted mozzarella. The Margherita was gently accented with basil and olive oil, and I added mushrooms on top. And, the Tonno e Cippola has large well cooked slices of red onion that sweetly compliment a lean tasty tuna. The mushroom was so good, I had to have a third pie on Sunday.
Yum
---