During my last visit to Warsaw, I was unexpectedly invited to appear as a guest on the Polish TV show "Pytanie na Śniadanie," or Question for Breakfast, on the channel TVP2. For anyone outside of Poland, this is basically the equivalent of Good Morning America on ABC in the United States.
It came suddenly and without warning. I got a text that instructed me to call in and the interview was basically scheduled. All they needed was for me to answer some questions about myself via email and send in photos they could flash on the screen. Sounds simple, right? "Just come on and we'll ask you questions!" But, as soon as I got started, I realized the monster that I just woke up – trying to make rational sense of how I got here.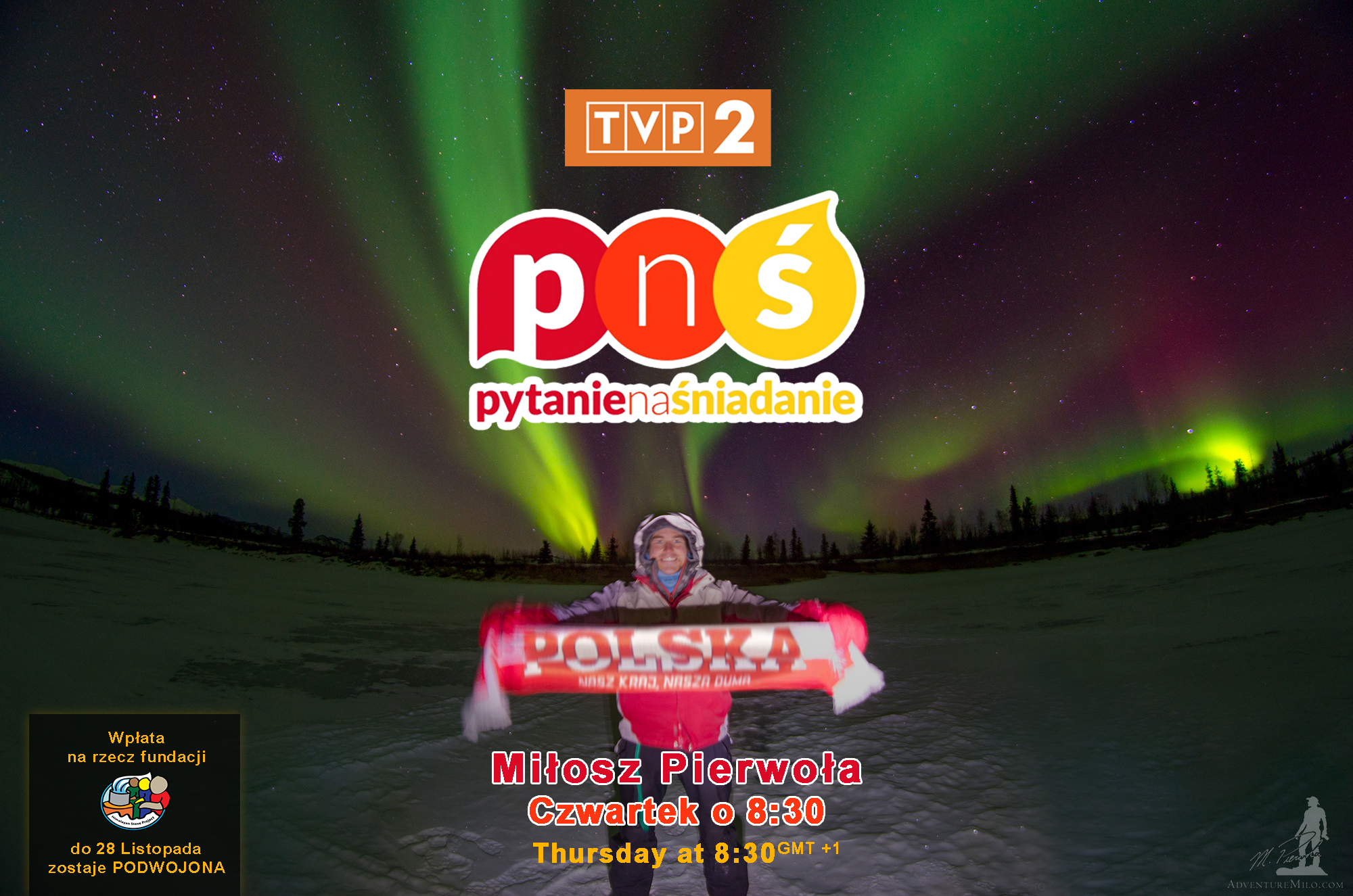 For some, an appearance on TV is the result of some single major accomplishment; winning a gold medal, a feat of heroism, a highly profitable business, etc. An interview about such things is fairly simple because the interviewers basically ask what happened. The answers, in turn, are an excited account in an off-the-cuff style of story telling. However, there is no one single thing I can point to for the merits of my appearance. For me, the road to where I am today has been so winding that I have trouble looking backwards and making sense of it myself. The interview could go in any number of directions and ask about my time in Nepal with Himalayan Stove Project, the work behind building my VR project World in 360, my career running the guiding service EXP Adventures, my public speaking events Become Your Hero, or any number of questions about my world travels… The interview would be live and on one of the most watched programs in Poland, and as my first impression in front of my country-of-origin's audience, I could not afford to choke.
So how did it all fall apart?
I had two days and two tasks; 1. prepare answers for the questions, and 2. select photos.
Now, what you don't see on your side of the monitor is the obscene volume of photos I have taken on my travels that I haven't even started to share, and layered over this are the stories that connect it all together. Each adventure flows into the next, and it is not unusual that I find myself pedaling backwards as I'm describing a particular event so that the full breadth of the experience makes sense. This happened as soon as I started on this project, but like 1,000x. Even the simple question of "tell us about yourself," quickly unraveled into me typing up a whole biography… This would not work on TV.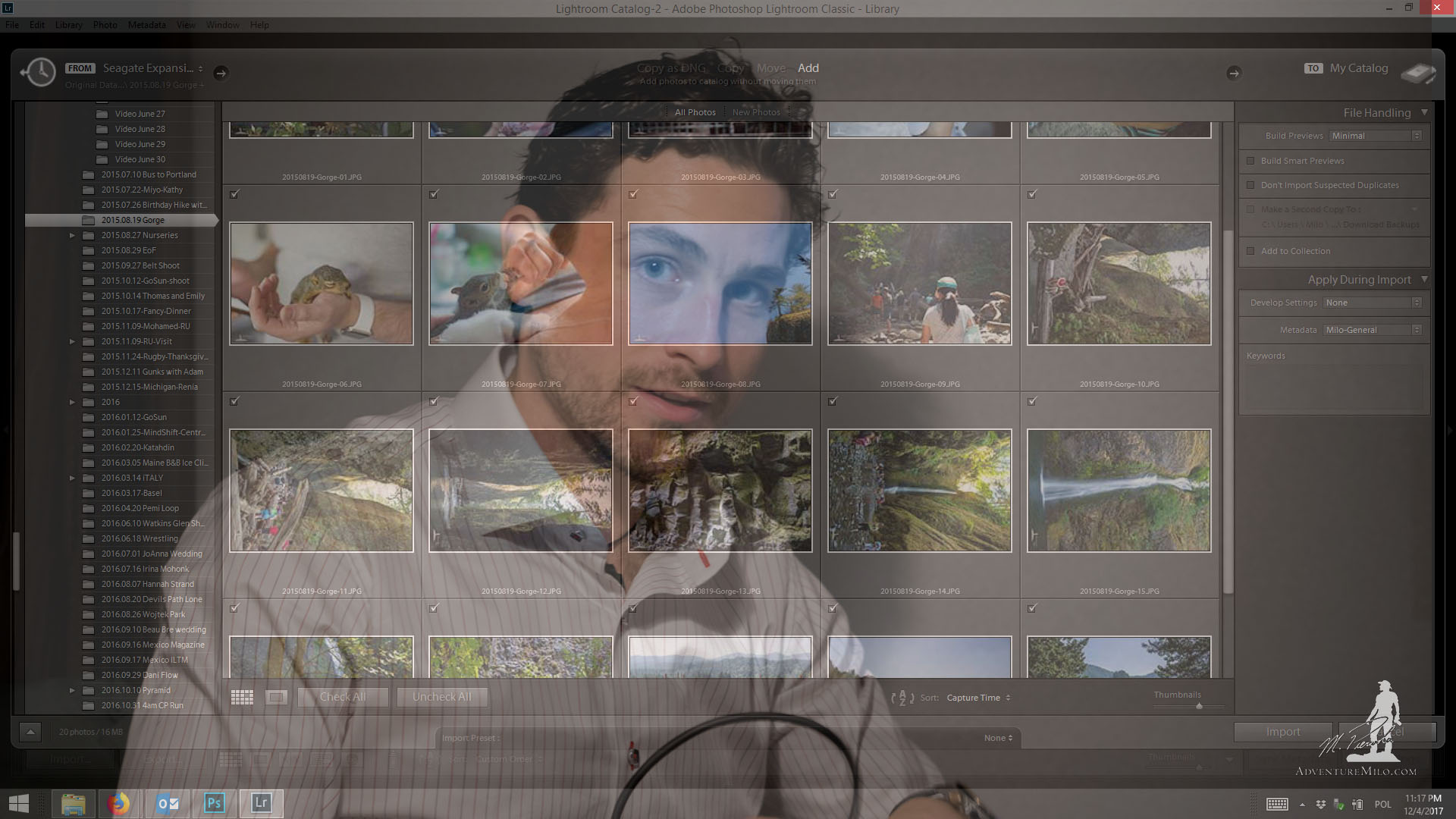 The problem is that I did not follow a traditional path. I could not say saying something like, "I went to school for X, applied for job Y, and then worked my way through to Z," steps that everyone is so familiar with they need but be mentioned by name. However, the events that compose my past are each so exotic and interesting that it is impossible to mention them without going into detail. It's the reason I am now in an isolated village in the mountains carefully composing my Journals and organizing what's behind them. However, this incredible opportunity created the exact conditions necessary for me to suddenly and without warning concentrate on verbalizing something I now need to understand on a deeper level myself.
I needed to understand me too.
Perhaps this was something that I was afraid to do, that we all are afraid to do; to explain ourselves in few simple words. I procrastinated, I complained, I acted like a child and threw my hands in the air… I wanted everything but to sit there and force myself to do this. But, here it was, TELEVISION. The email from the producer was staring me in the face and the clock at the corner of my screen patiently ticked away. It wasn't pleasant or easy, but worthwhile things rarely are. The answers needed to be thorough on paper, but easy to express verbally. They needed to be simple, confident, honest, and final. As I worked, I discovered that the only way my life didn't sound like a contrived facade, was with plain matter-of-fact responses. If people wanted to hear more, then I reached my goal.
I worked until 2am that night, then got up at 6:30am the next morning and worked until it was done without stopping. And you know what, I'll share with you what I wrote:
Download the Questions!
Honestly, I was completely exhausted from traveling across Poland. The car I was driving desperately needed to be repaired at a shop a couple hours drive from Warsaw, I had just returned from a series of trips for a variety of projects to eight countries, I was waiting for several long overdue freelance payments to come through, and I had just completed a project that took me three months of intense work… But, here was this opportunity.
Opportunities come and go. They don't stop, they don't wait, they disappear forever.
It doesn't matter what happened to you or how hard you have worked because the reason you work so hard, the purpose of your efforts, is to find that opening. When it comes, it doesn't matter how beat up you are, how tired, how demoralized, or how disillusioned. It is that which you seek, and it appears when it wants to; often at your weakest. That is when we prove to ourselves whether we want it, or if we are lying. If I have the strength to live, then I have the strength to earn it.
It didn't matter, I had come this far and had every hour and every minute left, to walk into that show prepared.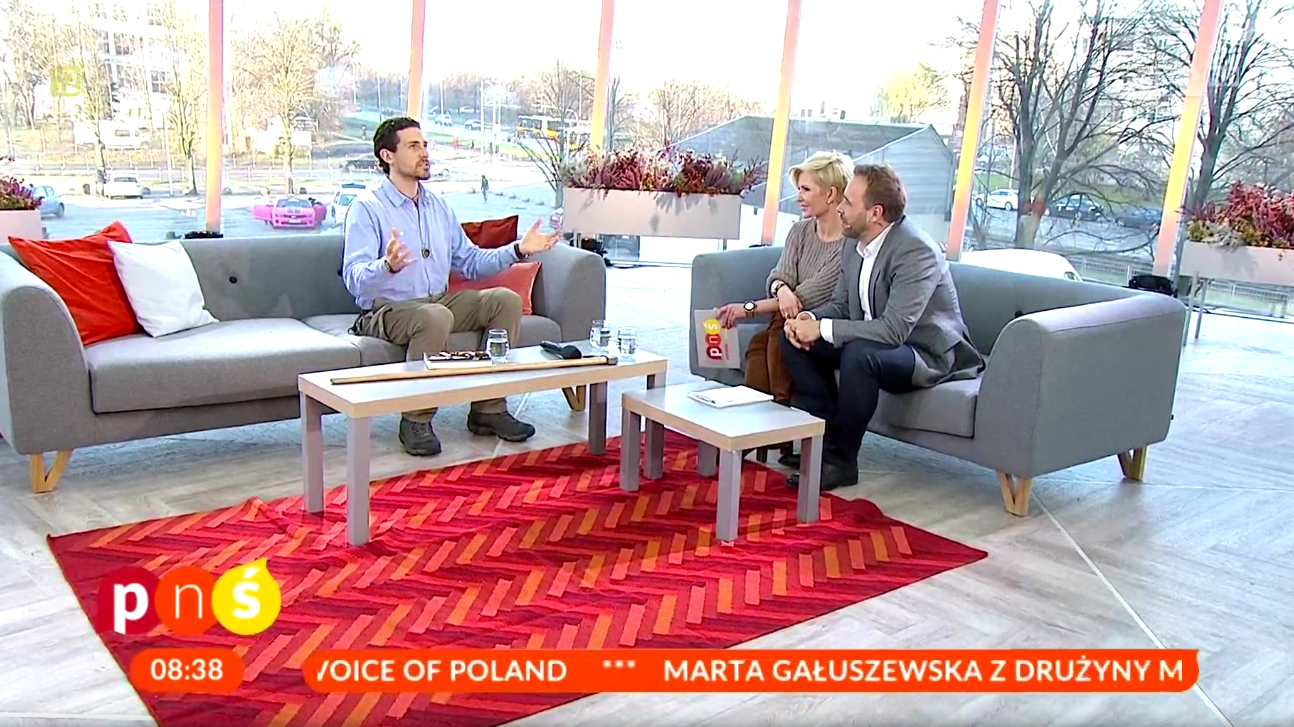 Full interview with English captions next time.
---